About Us
WORKFORCE
Our work force is highly qualified, well motivated and thrive on challenges. We have members of our team who have earned high grades of achievement including city and guilds medals of excellence and Yorkshire gold awards in mechanical services engineering.
Simmthornes have now invested in 2 new 4×4 all terrain vehicles, to reach a site for thames water which was 2 miles from the nearest road.
We have also moved our stores in Bradford, West Yorkshire to a more secure and established business park in Wibsey BD6 with better facilities and more room for fabricating offsite.
We also now have a workforce of seven men, 3 vans and turn over between £200-250,000-00 a year. We tender for contracts upto and including £50,000-00.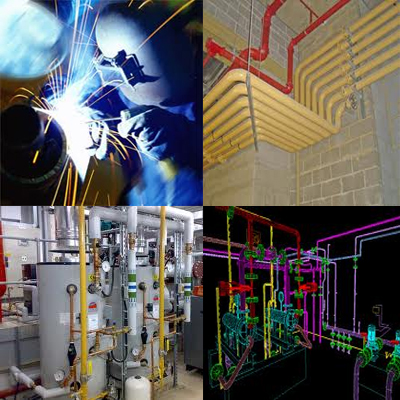 WORKS AND SERVICES
Gas mains upto and including 6"/150mm
Plant rooms / boiler houses
Hot and cold water services and installations
Heating services and installations
Risers wet & dry
Sanitry
Drainage
All mechanical services
Remedial works
Welding ( inc fabrication off site )
Clients
CLIENTS
We have many clients ranging from large
contractors to small sole traders. Here are
a small selection of our most regular
clients.
Hevertech
Gill & Wilkinson
Castle properties
Wates
Airedale
SCD group
Hirst
Thorite
Costain/Educo
Woods N.E ltd
Aqua Interiors
Watsons Building Services
NEW CLIENTS
Best western
Solid eight ltd
Hensall mechanical services
Narang group
RIZ properties
Forest engineering solutions
Candy makers UK ltd
Contracts
CONTRACTS
2012-2013
Market wheaton school
Market wheaton school
Rushcroft primary school
Mahiki nightclub London
St pancras station London
Novozymes chiller Nottingham
Craig tara holiday park, Ayr
Portishead lidl
John lewis Oxfordshire
Cardiff lidl
Sally's hair and beauty distribution centre, Blackburn
Mermaid expo centre London
Reighton sands holiday park, Filey
Golden sands holiday park, Mablethorpe
Ardley Energy from waste power station
Glasgow lidl
St Helens lidl
5 Barn conversions, Crewe
Sowerby bridge lidl
Virgin active Gym, Bracknell
Hanwell lidl
Gomersal Baptist church
Glouster lidl
Stotsford hall manor
Uddingstone lidl
Mexborough lidl
Robinsons brewery, stockport
Lidl regional distribution centres
Lidl wadebridge
Co-op tower, Manchester
3 mobile group, chillers, maidenhead
3 mobile group, chillers, Bracknell
Glenrothes lidl
38 bed apartment block, Bradford
34 bed apartment block, Shipley
Sowerby bridge lidl
Mega play group, Bradford
Liverpool housing offices
London music school
Thames valley water
2007 – 2008
Lidl – wallsend
Network rail – hull station
Lidl – Sheffield
Network rail – hitchin depot
Lidl – penge
Network rail – bounds green depot
Lidl – Camberley
Network rail – crinklewood signal box
Lidl – tooting
Rockstar – leeds offices
Lidl – Ilford
Gala bingo – hull st stephens
Lidl – Southampton
Britsh legion – princess risborough
Lidl – HQ Wimbledon
British legion – syston
2009 – 2011
Large 5 bed house – leeds
Pennine hotel – north Yorkshire
Italian resteraunt – skipton
Jamaica rd apartments – London
4 flats – Bradford
6 flats – Bradford
Lidl – thirsk
30 apartment building – Bradford
Lidl – Glasgow
Johnsons – dry cleaning factory Nuneaton
Lidl – pennicuik
Hanson school – Bradford
Lidl – Felixstowe
Lidl – alfreton
Lidl – sunderland
Suzuki garage – Manchester
Holiday park – poole
Mecca – Aberdeen
Bingo hall – inverness
Lidl – Waltham cross
Cosmo bingo – Manchester
Laithewaite primary – Huddersfield
Menston primary – menston
Lidl – Dagenham London
The plaza building – Liverpool
Lidl – reading
Lidl – malton
Doctors surgery – Dewsbury
Snooker club/bar – high Wycombe
New office block – warrington
Gala – belle vue
Gala – Liverpool
Rdc – western supermare
Rdc – Runcorn
4 flats – Bradford
Gala – Aberdeen
Office block re-fit – Bracknell
Boiler house/services – Liverpool financial district
Heating system in office block – knutsford
Rdc – bellvadere
Lidl – Newhaven
Fountains primary – leeds
Premier inn – Bradford
Rdc – Livingston
Heating system – newton aycliffe
New toilet block – bridgend
Network rail – Newcastle
Boiler house – Nantwich
4 flats – Bradford
2 new plantrooms – Salford
Gas main – normington
Gas main – Glasgow.